Staff
Director – Annette McLernon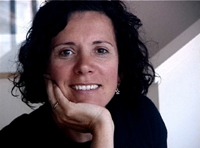 Annette McLernon comes to FORM Dance Projects as an experienced Arts Manager, having worked for many leading arts organisations and festivals in Australia.  Annette has worked as Film Program Manager for Perth International Arts Festival (WA) and Program Manager for Bundanon Trust (NSW). At Bundanon Trust, Annette was responsible for curating and managing the multi-disciplinary artist in residence program, and the public event program featuring many of Australia's leading artists, musicians and performers.  In 2009 Annette was Director of the Wollongong Arts Festival cross programming visual art, performance and community events to critical success. In the capacity of consultant producer, Annette has worked for a number of art companies including De Quincey Co and Arts Live Media.
 
Annette has a Master of Arts in Film and TV from the Australian Film Television and Radio School, 1999 and has worked on many short films, dance films, documentaries and animations in Australia and Europe.
Program & Marketing Co-Ordinator – Tanya Veselcic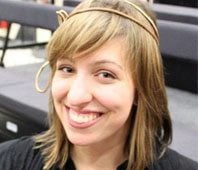 Tanya is a graduate of Macquarie University's Bachelor of Creative Arts (International Studies) degree in dance, drama and performance. Alongside FORM she is an administrative employee at Actors Centre Australia and has previously worked on Front of House at Brent Street Studios. Tanya was a marketing amabassador for Sydney Morning Herald and held the position of Vice President on Macquarie Musical Society's Executive Committee in 2010. Interning at Irondale Theatre Company in New York City and on the Australian Youth Dance Festival 2012 with Ausdance NSW have been highlights of Tanya's growing career in the arts. She recently enjoyed assisting with the marketing of Spring Dance 2012 with Sydney Opera House and is currently overseeing the Sydney Christmas program with the City of Sydney Events team. She has performed and trained as a dancer from a young age and has taken on the role of choreographer for multiple amateur Musical Theatre productions over the past four years, co-ordinated auditions for the Sydney Fringe Festival, produced her own contemporary work Day-Tripper at The Red Rattler, Marrickville in 2011 and choreographed for Emu Heights Productions 2012 adaptation of Hamlet at The Joan, Penrith.
Education Coordinator – Carl Sciberras
Carl Sciberras is an emerging dance artist from Western Sydney.  Carl has a Bachelor of Arts (Dance) and a Bachelor of Arts in Communications (Writing and Cultural Studies) from the Western Australian Academy of Performing Arts and the University of Technology Sydney respectively.  He is a founding member of the Dance Makers Collective and is a project manager at Ausdance NSW.
Carl has been collaborating with visual artist Todd Fuller and composer Mitchell Mollison on a series of works that converge dance, original composition and visual art. Having studied dance, writing and cultural studies, Carl seeks to engage all of these fields of knowledge to create distinctive works that collaborate closely with other artists.